HOW TO FIND YOUR THEME LICENSE CERTIFICATE AND CODE AT THEMEFOREST
Following is an image of what one would see when they go to the Download portion of their Themeforest account. Once the license certificate has downloaded to your computer, please open it up and a few lines into it you will see your "Item Purchase Code".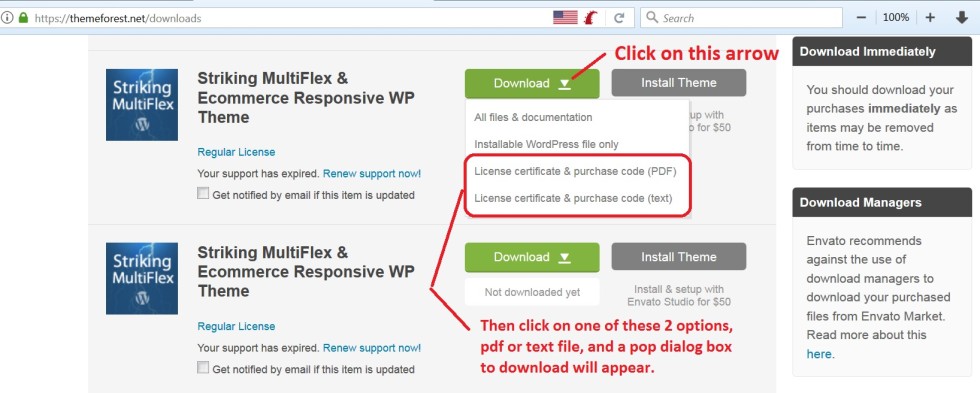 Striking Normal 5.4.0 Build 01 October 2021
Full Striking Normal Theme Package in the format we supply to ThemeForest for updates.

Note: If your theme support has expired you can not download this file. In that case please renew your theme support at Themeforest.
Striking Multiflex WP Theme is subject to the same licensing terms and conditions as the Striking Theme sold at www.themeforest.net and is only available to Striking license holders. Any other use, or abuse, of the Themeforest license may be prosecuted to the fullest extent of the law.
By clicking the button below, I agree with the
Terms & Conditions
.
Download